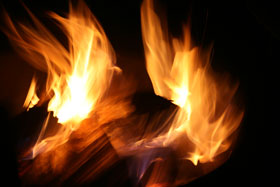 If you were to die tonight and stand before your Creator, would you be ready?  That's the question we're asking in the powerful audio drama, "I'm Not Ready."  We know it's not a popular subject.  In fact, some would say it's offensive.  But how can we be silent when the stakes are so high?  Something must be done – if only to get people to pause and consider what God says about the matter.  That's why "I'm Not Ready" was produced.  If you're looking for a challenging Gospel resource to help communicate the reality of death, judgment, and eternity (Rev 20:12) you'll want to listen to "I'm Not Ready."  But it doesn't stop there.  This drama has two very different endings and explains from God's Word how you can be ready to meet Him.  God's judgment and love, His justice and mercy – It's the Good News in proper context.



"I'm Not Ready" features the voices of Chug and Karen Garreau, and Huron Claus.  This drama is also included with Allen Early's testimony at the end of the "Are You Ready?" CD and MP3 download.
We encourage you to share this program with others who need to hear.  You can download the MP3, make your own CDs, or order them from Without Reservation.  "I'm Not Ready" is also a great resource for challenging and equipping God's Church to share the Good News with those around them.  It's important.  God is not willing that any should perish.  Neither should we.