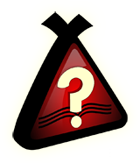 On the Cheyenne River reservation in one of it's mixed communities there's a little storefront church gathering that's turning heads. Not because of how they worship, and not because of how many people attend, but because the fellowship looks like the community that it resides in… it's mixed. Native and non-Native Christians are gathering together as brothers and sisters in Christ for all the town to see. It's an amazing testimony to those who live there.
Sadly, that's not the way it is in most church gatherings in North America. In fact,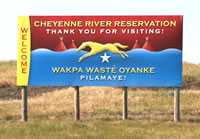 Sunday morning has been called the most segregated hour in North America. Yes, there are legitimate reasons why a church may not be culturally diverse. A church can't be multicultural if there's no other cultures present… like the Inuit in the Arctic or in an isolated reserve. Language barriers can also pose a challenge. Yet today, more than ever before, people from different cultures, traditions, and nations are living in the same neighborhoods and speaking the same language. If they visit our church meeting on Sunday morning, some of us may be asking ourselves, "You don't look like us, so why are you here?" We might be glad they've come to visit, but we hope they don't stay. Why is that? Why do we have a tendency to divide along ethnic lines?
In our last Truth Quest we looked at racism, prejudice, and pride in the Church. Sadly, there are Christians who will not accept believers from other clans, tribes, or nations… even though they are brothers and sisters in Christ. These are real problems… but they're not the only ones.
The "Indigenous Church Principles" (also known as "The 3-Selfs") have long been used as a model in missions for what a successful church should look like. But misapplied, they've encouraged division in the body of Christ here in North America. Maybe you've never heard of them. These principles are: 1. Self-Governing: Church leadership comes from within. 2. Self-Supporting: The church is responsible for meeting its own needs. 3. Self-Propagating: The church is actively sharing the Gospel and making disciples. By themselves these are healthy principles. The problem comes when we add the word, "Indigenous". If by "Indigenous" we mean a specific ethnic group, these principles then form a framework for an exclusive church in a local setting – one that requires a person to be both Christian and indigenous (the right race) in order to be fully accepted in the local church.  That's a problem – one especially noticeable in a multicultural setting.  Wherever ethnicity is the determining factor of one's acceptance and participation in a local body of believers, we have a segregated church… which is unbiblical and clearly against the revealed will of God.
It's not surprising that the application of "Indigenous Church Principles" in some places has created problems that are just as damaging as the ones they were meant to avoid. Mix in some ill feelings toward people from other tribes or nations who live nearby, and they can be used to justify and perpetuate segregation and discrimination in the local church… where we should be known for our love for one another. (John 13:35). Surprisingly, even though the Scriptures are so clear on this matter of unity in Christ, we can't seem to accept that it is God's design. Many involved in ministry today continue to promote the Indigenous church principles in multicultural settings, which – in those settings – continues to reinforce ethnic division in the body of Christ. To be true to God's Word, the local church should reflect the community in which it resides, follow New Testament church principles, and welcome all who belong to God's family.
Another closely-related misconception that feeds segregation on Sunday is the "This is our church" mentality. We have our ways and we don't want anyone to change them. Because of this, we can view outsiders as a threat rather than family. There's a natural tendency to protect what we think is ours. But the truth is it's God's church… not ours (Acts 20:28; 1 Tim 3:15).  It's only by His great mercy that we belong to His church. He's the One who paid for it. It's His. We have no authority to exclude others or minimize their belonging simply because their color or clan is different than ours. On the contrary, we have the privilege and responsibility to welcome everyone whom God welcomes. So who does He welcome? But as many as received Him, to them He gave the right to become children of God, to those who believe in His name (John 1:12)
Does God desire segregation in the Church?  Not according to His Word.  Consider what He has to say about our unity in Christ:
John 10:14-16 I am the good shepherd; and I know My sheep, and am known by My own. As the Father knows Me, even so I know the Father; and I lay down My life for the sheep. And other sheep I have which are not of this fold; them also I must bring, and they will hear My voice; and there will be one flock and one shepherd.
Ephesians 4:1-6 I, therefore, the prisoner of the Lord, beseech you to walk worthy of the calling with which you were called, with all lowliness and gentleness, with longsuffering, bearing with one another in love, endeavoring to keep the unity of the Spirit in the bond of peace. There is one body and one Spirit, just as you were called in one hope of your calling; one Lord, one faith, one baptism; one God and Father of all, who is above all, and through all, and in you all.
Galatians 3:26-28 For you are all sons of God through faith in Christ Jesus. For as many of you as were baptized into Christ have put on Christ. There is neither Jew nor Greek, there is neither slave nor free, there is neither male nor female; for you are all one in Christ Jesus.
1 Corinthians 1:9-10 God is faithful, by whom you were called into the fellowship of His Son, Jesus Christ our Lord. Now I plead with you, brethren, by the name of our Lord Jesus Christ, that you all speak the same thing, and that there be no divisions among you, but that you be perfectly joined together in the same mind and in the same judgment.
1 Peter 3:8-9 Finally, all of you be of one mind, having compassion for one another; love as brothers, be tenderhearted, be courteous; not returning evil for evil or reviling for reviling, but on the contrary blessing, knowing that you were called to this, that you may inherit a blessing.
God's Word is clear about our oneness in Christ and it's practical expressions. This is highlighted further when we consider the testimony of the Early Church. At Antioch, where the believers were first called "Christians", the church and it's leadership were made up of a diverse group of people… reflecting the multicultural nature of the city (Acts 13). The letters to the churches in the New Testament (1 and 2 Corinthians, Galatians, Ephesians, Philippians, Colossians, 1 and 2 Thessalonians) were written to assemblies of believers identified by their location, not by their ethnicity. Yet, there's no question that these places were ethnically diverse.  Apparently it wasn't an issue for these folks.  Their shared identity in Christ was greater than anything that could keep them apart. Certainly there were challenges, but God's remedy was never segregation… it was love. (1Th 4:9, Col 3:8-17)
Segregation has no place in God's Church. He is no respecter of persons, and neither should we. By His grace, all who trust in Jesus are brought into His family. Our common purpose is to honor God in obedience to His Word and share with those around us the Good News of Jesus Christ. Our local church gatherings should reflect these truths publicly. But first they must be embraced in our hearts.  Thankfully, like the believers in that Cheyenne River community, there are others who are shining brighter together than they could apart.  When the world observes former enemies – or people who are clearly different –  gathering in love and humility in the name of Christ, then they will see the witness Jesus spoke of in John 17:20-21: I do not pray for these alone, but also for those who will believe in Me through their word; that they all may be one, as You, Father, are in Me, and I in You; that they also may be one in Us, that the world may believe that You sent Me.
How can we miss such clear teaching from the Lord? Imagine the testimony God's church would have if we truly demonstrated that we are one.  That's what our Savior wants. What about you?
---
© 2012 Without Reservation (www.withoutreservation.org) Permission granted to reproduce and freely distribute this resource provided you do not alter the content in any way.   All scripture quotations, unless otherwise indicated, are taken from the New King James Version®. Copyright © 1982 by Thomas Nelson, Inc. Used by permission. All rights reserved.