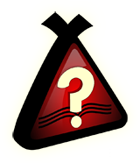 Do you have uncomfortable feelings… or even bad feelings about those who are different than you? Our experiences at the hands of others, things we've observed or been taught, historical injustices, cultural misunderstandings, stereotypes – these can affect how we interact with people from other clans, tribes, and nations. The world's response is often prejudice and racism… and many times it's the Christian's response too.
From the world's perspective we can understand why these attitudes exist when we consider the harm that people and nations do to each other. But Christians shouldn't be following the ways of the world; we should be following Jesus. God tells us in His Word that it's wrong for Christians to hold ill feelings toward other believers for any reason. Listen to what He says: So, as those who have been chosen of God, holy and beloved, put on a heart of compassion, kindness, humility, gentleness and patience; bearing with one another, and forgiving each other, whoever has a complaint against anyone; just as the Lord forgave you, so also should you. Colossians 3:12-13 (NASB®)
So why do we struggle with this?
Even though we're saved, we still wrestle with sin. Paul tells us in Galatians 5:17 that the flesh struggles against the Spirit and the Spirit against the flesh. It's natural to react to injustice, but those reactions can themselves be unjust. We live in a world that goes against God and His Word. The world and the flesh say curse, but God says bless. What do you say?
We also must not forget that we have an enemy, Satan, who is at war with God and His people.  He skillfully uses prejudice and racism to bring down God's church and it's testimony.
Sources and symptoms:
Some cultures teach prejudice. Some people choose to be racist. Others catch it like a virus from those who are already sick. Whatever the source, let's be clear – it's sin… sin that Jesus died for. These are not fruits of the Spirit (Galatians 5:22-23). In fact, prejudice and racism will never co-exist with the love, joy, peace, patience, kindness, goodness, gentleness, faithfulness, and self-control that the Spirit produces in those who are walking rightly with God.  The flesh hinders the Spirit from producing fruit.
>>—> Unforgiveness –  Sometimes prejudice or racism results from holding on to offenses. When genuine forgiveness is withheld in God's Church there's no chance for true fellowship in Christ. More importantly, it hinders our personal relationship with God. Are you withholding from others what God has so graciously extended to you? God addresses this in His Word: Mark 11:25 "And whenever you stand praying, if you have anything against anyone, forgive him, that your Father in heaven may also forgive you your trespasses. (NKJV) Matthew 18:33-35 – Should you not also have had compassion on your fellow servant, just as I had pity on you?  "And his master was angry, and delivered him to the torturers until he should pay all that was due to him. So My heavenly Father also will do to you if each of you, from his heart, does not forgive his brother his trespasses." (NKJV)
>>—> Bitterness – There's a saying that bitterness is like drinking poison and hoping that the other person will die. Bitterness is the fruit of an angry, unforgiving heart. It's often evident to everyone except those who struggle with it. Bitterness may come out as resentment, avoiding others, harsh words, or worse. It's a destructive attitude that touches everyone. Left unchallenged it will cause much damage in the Church. Bitter leaders will produce bitter followers. When ethnically motivated, bitterness will work to drive apart what God has brought together in Christ (Galatians 3:26-28).  Consider what a dishonor it is to God when His children resist or work against Him!  It happens more than we care to admit… and it's shameful. What does God say about it? Hebrews 12:14-15 Pursue peace with all people, and holiness, without which no one will see the Lord: looking carefully lest anyone fall short of the grace of God; lest any root of bitterness springing up cause trouble, and by this many become defiled; (NKJV) Ephesians 4:31-32 Let all bitterness, wrath, anger, clamor, and evil speaking be put away from you, with all malice. And be kind to one another, tenderhearted, forgiving one another, just as God in Christ forgave you. (NKJV)
>>—> Pride – Sinful pride is the opposite of Christ-like humility. It elevates one's self above others… often at someone else's expense. This pride may show itself for all to see – or it may quietly reside unseen in one's heart. It blinds us to our own weaknesses and keeps us from seeing God's truth about who we really are.  It's misplaced identity.  Ethnic pride between Christians is being used by the enemy to produce tension and division in God's Church. To know and appreciate our God-given heritage is not wrong. But, when we stake our personal identity on our ethnicity, when our attitude about it mirrors the world, we have been snared by the enemy. This kind of pride produces separation. It causes us to think, say, or act out to others, I don't need you or I don't care what you think. Is this the work of God? Here's what God says about pride: Proverbs 16:5 Everyone proud in heart is an abomination to the LORD; Though they join forces, none will go unpunished. (NKJV) James 4:6-10 But He gives more grace. Therefore He says: "God resists the proud, But gives grace to the humble." Therefore submit to God. Resist the devil and he will flee from you. Draw near to God and He will draw near to you. Cleanse your hands, you sinners; and purify your hearts, you double-minded. Lament and mourn and weep! Let your laughter be turned to mourning and your joy to gloom. Humble yourselves in the sight of the Lord, and He will lift you up. (NKJV)
Where are you at?
Unforgiveness, bitterness, and pride… any or all of them may be destroying you and your church. As followers of Christ we need to replace our pride with humility, our unforgiveness with forgiveness, and our bitterness with love. We need to recognize that prejudice and racism may be more than what we've experienced at the hand of others… it may be present in our own hearts. This should disturb anyone who really loves the Lord Jesus. These simply have no place in God's people or His Church. He calls us to do for others what He has so graciously done for us in Jesus: And above all things have fervent love for one another, for "love will cover a multitude of sins." 1 Peter 4:8. This is God's truth about the matter.
Where are you at on all this?  Do you harbor ill feelings toward others who are different?  David's words in Psalm 139:23-24 give direction to those who desire to honor the Lord in all things.  He writes, Search me, O God, and know my heart: try me, and know my thoughts: And see if there be any wicked way in me, and lead me in the way everlasting.
What's at stake here? Well, a number of things. But perhaps none is more important than our public testimony of Jesus Christ. What will set us apart in this dark world? Jesus told His disciples in John 13:34-35, "A new commandment I give to you, that you love one another; as I have loved you, that you also love one another. By this all will know that you are My disciples, if you have love for one another." He also said to His Father in the garden: "I do not pray for these alone, but also for those who will believe in Me through their word; that they all may be one, as You, Father, are in Me, and I in You; that they also may be one in Us, that the world may believe that You sent Me.  John 17:20-21. (NKJV) This is our Savior's desire. Is it yours?
---
All scripture quotations, unless otherwise indicated, are taken from the New King James Version®. Copyright © 1982 by Thomas Nelson, Inc. Used by permission. All rights reserved.