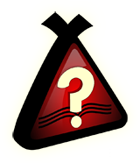 Imagine yourself sitting in a circle with a small group of people. Searching Heart asks, "How can a person be right with the Creator?"  One by one each takes their turn responding. A young man speaks of his experience in the sweat lodge. An older woman says she's relying on her baptism as an infant. Cradling her baby, a tired mom sighs, "I'm just hoping that what my parents told me is true… that I'm really a good person."  And an elder quietly retells a story from their people's tradition. Everyone has shared but you. Many words have been spoken but no one has answered the question. It's your turn now. What will you say?
Obviously, truth is really needed here… and so is courage. But you can know what to say because God has already answered the question. Who knows better how we can be right with Him than the Creator Himself? Who has more authority on the subject? Point Searching Heart to what God has said in His Word, the Bible.
We all have searching hearts if we're really interested in following Jesus without reservation. That's because we all face many challenges and questions along the way. Where do we turn for truth? If it's not to God's Word, then we are likely misguided. God wants us to rely on His Word… to use it to light our way. The Bible answers many of our questions very simply and directly; for instance, "What must I do to be saved?". God's word says, "Believe on the Lord Jesus Christ and you will be saved…". Other concerns like, "Is it okay if I dance in the Pow Wow?" are settled by searching out the principles that God has given us in His Word. Sometimes it takes some digging, but no matter what the issue, we can be confident that God wants us to know and do the right things.
By faith we believe that God's Word is true and that it has authority in our lives… but it's not as though there is no evidence to trust it.  In fact, even skeptics who've sought to discredit the Bible have changed their minds after honest, careful research.
We believe what God says about His Word. What does He say? Let's look for ourselves.
It is truth:
The sum of your word is truth, and every one of your righteous rules endures forever.  Psalm 119:160 Sanctify them in the truth; your word is truth. John 17:17
It is right:
For the word of the LORD is right, And all His work is done in truth. Psalm 33:4
It is pure:
Every word of God is pure; He is a shield to those who put their trust in Him. Do not add to His words, Lest He rebuke you, and you be found a liar. Proverbs 30:5-6
It is profitable:
All Scripture is given by inspiration of God, and is profitable for doctrine, for reproof, for correction, for instruction in righteousness, that the man of God may be complete, thoroughly equipped for every good work. 2 Timothy 3:16-17
It is everlasting:
The grass withers, the flower fades, but the word of our God will stand forever. Isaiah 40:8
It is a light to our path:
Your word is a lamp to my feet and a light to my path. Psalm 119:105
It is to be handled accurately:
Be diligent to present yourself approved to God, a worker who does not need to be ashamed, rightly dividing the word of truth. 2 Timothy 2:15
It is from God and not changeable by man:
And so we have the prophetic word confirmed, which you do well to heed as a light that shines in a dark place, until the day dawns and the morning star rises in your hearts; knowing this first, that no prophecy of Scripture is of any private interpretation, for prophecy never came by the will of man, but holy men of God spoke as they were moved by the Holy Spirit. 2 Peter 1:19-21
As followers of Jesus we must rely on God's Word as our source of truth – not experience, not feelings, not opinion, not tradition, and not other people. Which of these compares to the authority of God's Word? It's dangerous to rely on anything else. Study it. Meet with those who love God's Word. Learn from those who teach accurately from it. And make sure that you check out what is taught. We need to be like the Bereans in Acts 17:11 who, received the word with all readiness, and searched the Scriptures daily to find out whether these things were so. So where do you go for truth? Honor your Creator by directing your searching heart to His Word.
---
Our aim here has not been to defend why we can trust God's Word. To read more about why we can trust God's Word, check out these links:
10 Reasons to Believe – An easy-to-understand article by Radio Bible Class
We Can Trust the Bible – This is a more technical article by Lehman Strauss.
---
All scripture quotations, unless otherwise indicated, are taken from the New King James Version®. Copyright © 1982 by Thomas Nelson, Inc. Used by permission. All rights reserved.