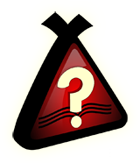 Russ had been saved only a short time when his drinking buddies stopped by and asked him to party. A few months earlier it wouldn't have been an issue. In fact, his friends wouldn't have had to come looking for him. That's just the way life was before he met Jesus. But things were different now, and Russ knew it. What was once a certainty now became a choice… a question of loyalty. Would he give in to his old ways, his old appetites, and the friends with whom he had been through so much… or would he be faithful to the One who rescued him from darkness?
As followers of Jesus we face many challenges along the narrow way. What used to be normal or culturally acceptable may now be rightly seen as wrong in light of our relationship with God. What is culture? It's simply the way life is in a particular setting – what people normally do, think, and believe. No culture is perfect. In Russ' culture, drinking and drugs were commonplace. So was gathering with friends and family. When he became a follower of Jesus the culture around him didn't change, but his relationship to things in his culture did. This is because Russ was now a different person. We read in 2 Corinthians 5:17, Therefore, if anyone is in Christ, he is a new creation; old things have passed away; behold, all things have become new. Now that Russ was a part of God's family, he understood that many of those things he used to do were wrong because they were offensive to God. That's why his decision whether to party or not was now one of loyalty. It's the same for all of us. When something in our life or culture conflicts with our relationship with Jesus, there's a choice we have to make. Our decisions often reflect where our allegiance lies. Sometimes those choices are difficult ones, but it's God's desire and expectation that we will make our decisions in light of our relationship with Him.
When a man marries he is committing himself to a relationship with one woman. The honorable man will be faithful to his wife. Cheating is out of the question. Because he values her, he won't be doing some of the things he used to when he was a single man. His love and commitment to her will help him make choices that will honor his wife and deepen their relationship.
In a similar way our relationship with our Creator should affect the choices that we make. Does God want us to be faithful to Him? Does He mind when we choose to fool around and cheat on Him? What do you think? He paid the ultimate price so that we could be forgiven and enjoy relationship with Him. He wants us to love and value Him more than anything else – including our culture.
Psalm 31:23 Oh, love the LORD, all you His saints! For the LORD preserves the faithful, And fully repays the proud person.
1 John 2:15-16 Do not love the world or the things in the world. If anyone loves the world, the love of the Father is not in him. For all that is in the world, the lust of the flesh, the lust of the eyes, and the pride of life is not of the Father but is of the world.
1 John 5:3-5 For this is the love of God, that we keep His commandments. And His commandments are not burdensome. For whatever is born of God overcomes the world. And this is the victory that has overcome the world our faith. Who is he who overcomes the world, but he who believes that Jesus is the Son of God?
Ephesians 4:17-24 This I say, therefore, and testify in the Lord, that you should no longer walk as the rest of the Gentiles walk, in the futility of their mind, having their understanding darkened, being alienated from the life of God, because of the ignorance that is in them, because of the blindness of their heart; who, being past feeling, have given themselves over to lewdness, to work all uncleanness with greediness. But you have not so learned Christ, if indeed you have heard Him and have been taught by Him, as the truth is in Jesus: that you put off, concerning your former conduct, the old man which grows corrupt according to the deceitful lusts, and be renewed in the spirit of your mind, and that you put on the new man which was created according to God, in true righteousness and holiness.
Romans 12:9 Let love be without hypocrisy. Abhor what is evil. Cling to what is good.
Romans 12:1-2 I beseech you therefore, brethren, by the mercies of God, that you present your bodies a living sacrifice, holy, acceptable to God, which is your reasonable service. And do not be conformed to this world, but be transformed by the renewing of your mind, that you may prove what is that good and acceptable and perfect will of God.
God knows the challenges that we face in living for Him. He knows that it can be a real struggle. He tells us in His Word, I say this to you: Let the Holy Spirit lead you in each step. Then you will not please your sinful old selves. The things our old selves want to do are against what the Holy Spirit wants. The Holy Spirit does not agree with what our sinful old selves want. These two are against each other. So you cannot do what you want to do. (Galatians 5:16-17, New Life Bible)
Let's be honest. Sometimes we don't feel like choosing what's right. The old ways, the old friends call out to us and we're tempted to be unfaithful. But remember, God knows and cares. He has given the Holy Spirit to help us … but He won't make the decision for us. Ultimately, it comes down to our choice. Have you been unfaithful? He's waiting for you to come back. He longs for you to be restored to Him. How? If we confess our sins, He is faithful and just to forgive us our sins and to cleanse us from all unrighteousness. (1 John 1:9)
So what do you do when you're faced with something that conflicts with your relationship with Jesus? It's helpful in those moments to stop. Look to God and ask yourself if you really want to be unfaithful to Him. How could we be after all He has done for us? Choose to love Him more than whatever it is that's luring you away. Act on His promise: No temptation has overtaken you except such as is common to man; but God is faithful, who will not allow you to be tempted beyond what you are able, but with the temptation will also make the way of escape, that you may be able to bear it. (1 Corinthians 10:13) Look for that way of escape and run for it!
God deserves our full allegiance. He has purchased us with the blood of Jesus Christ. Our relationship with the world changed when we were born into God's family. Nothing in our lives or culture should be more important to us than our relationship with Him.
Russ chose not to party with his friends that night. He chose to be faithful to God. In that moment He chose to follow Jesus without reservation.
All scripture quotations, unless otherwise indicated, are taken from the New King James Version®. Copyright © 1982 by Thomas Nelson, Inc. Used by permission. All rights reserved.